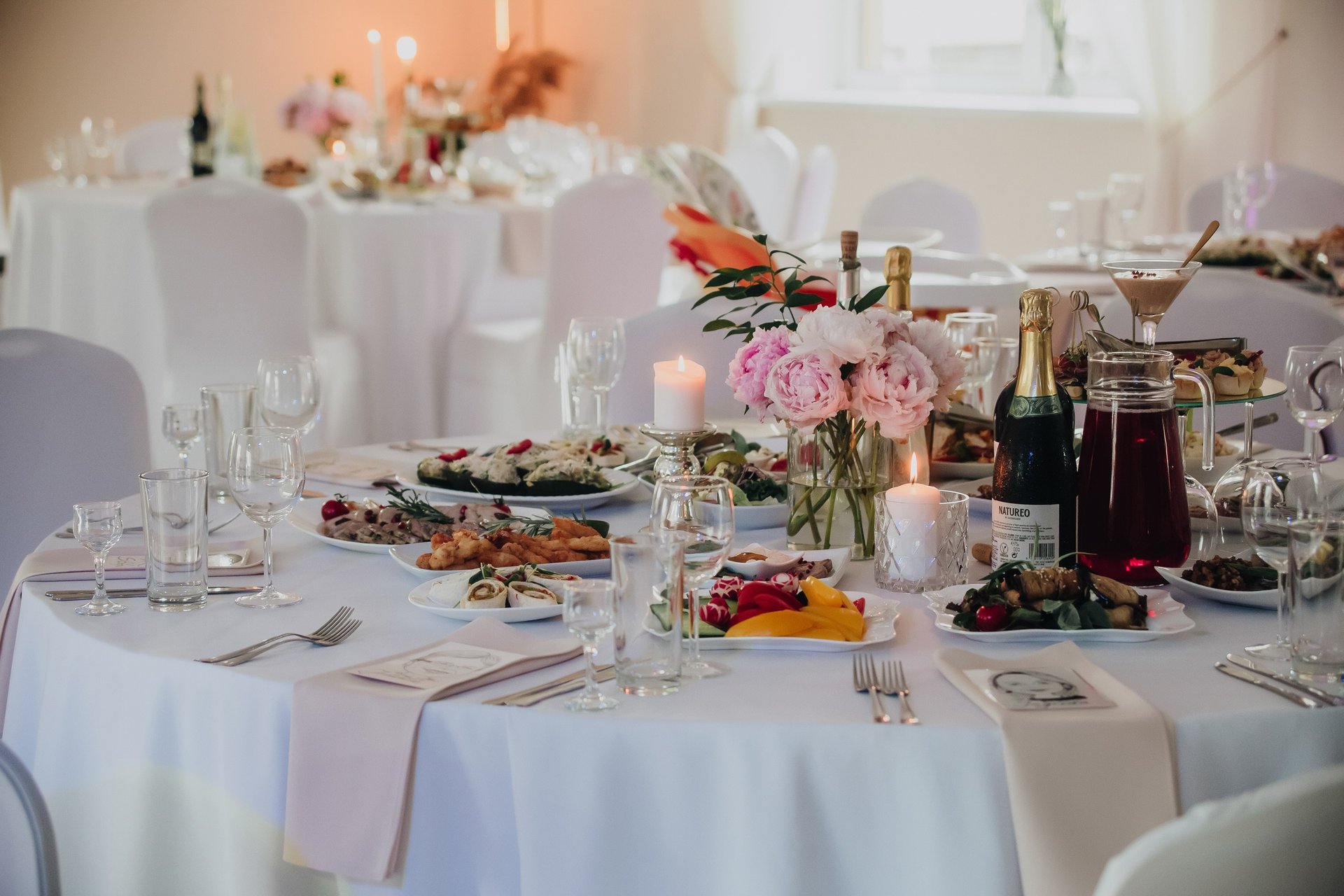 Services of Meda House - Sodyba
for your celebration and relaxation
The Meda House ballroom is a popular venue for weddings, christenings, team building, birthday parties and camps. The hall on the first floor can accommodate up to 100 people, while the rooms on the second floor can sleep about 40 guests. Each stylishly furnished room has all the necessary amenities, and through the windows you can enjoy panoramic views of the region: hills, forests, fields. On the large indoor terrace, also located on the second floor, you can sit comfortably and admire the view of the TV tower.
Outside, a special place awaits you: 200 sq. m. a wooden terrace with an outdoor swimming pool and an exclusive sauna house. This is a great place to meet young people, guests of weddings or other celebrations.
For every occasion, you can combine your needs and wishes with us: we offer different choices of tables, tablecloths, decor and catering services.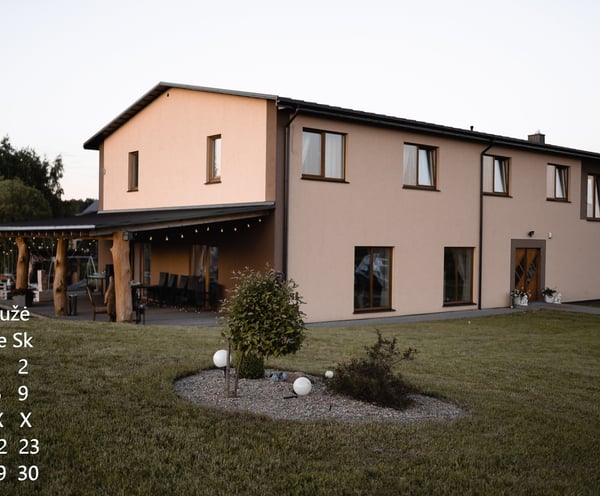 The dome is one of the newest holiday venues of the Meda House homestead, located on a hill. An aesthetic and modern choice for all occasions: weddings, birthdays, christenings, family gatherings, etc.
The dome can accommodate up to 40 guests. Inside there is a bar, and outside there is a wooden terrace, a sauna and a jacuzzi. And all this is surrounded by nature with a view of the city of Vilnius and the TV tower.
The dome is an exclusive place of celebration that leaves unique impressions and the best emotions.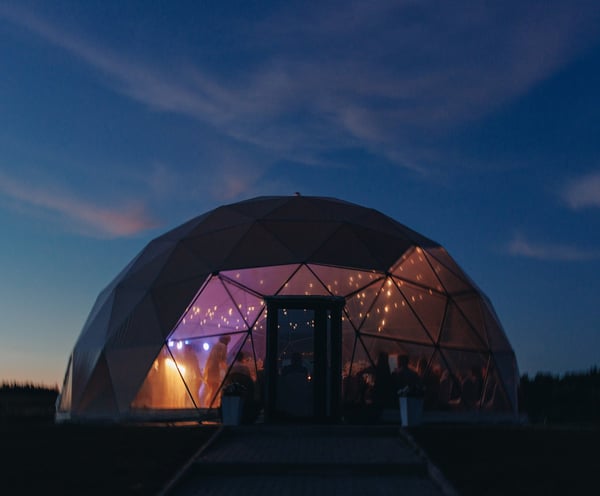 The sauna house is very popular with Meda House guests in all seasons: both for summer gatherings of friends or wedding second day entertainment, and for winter health treatments. The interior and exterior of the wooden sauna house are decorated with handmade wooden masks, sculptures and other works of art. The cottage has two floors: the first has a sauna and a living room; the second has cozy rooms (accommodates up to 6 people) and an idyllic balcony with a view of nature. There is a hot tub next to the sauna house, and there is a swimming pool, swings, loungers and an outdoor fireplace nearby.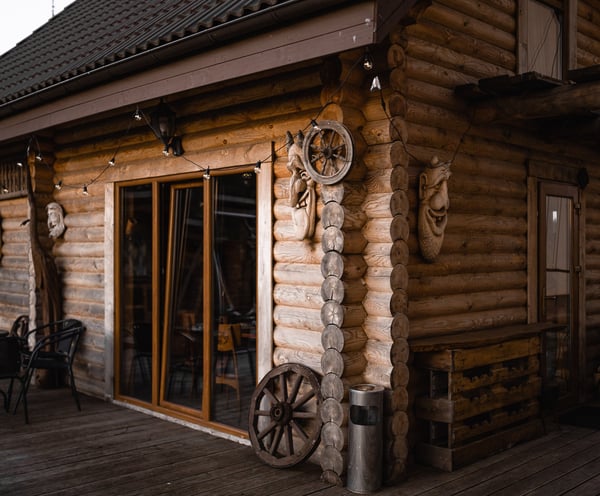 Meda House guests have the opportunity not only to relax surrounded by nature, but also to spend their time actively: the homestead has a fully equipped tennis court, basketball and volleyball courts. After active games, we offer our guests to enjoy the jacuzzi, hot tub, swimming pool, sauna in the farmhouse. As the territory of the homestead is large, guests can enjoy a large yard, birch park, grazing ponies near the water body and nature around the homestead: forests, fields and hills.